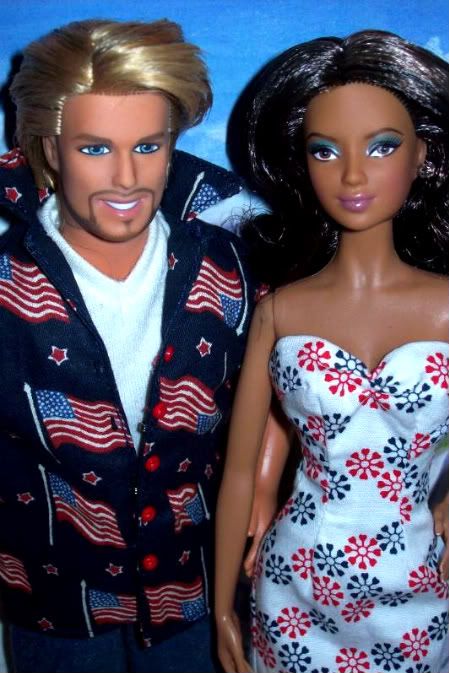 May you be enjoying your Holiday weekend. Here are Style 'n Shave Ken and Dallas Cowboy Hispanic Cheerleader Barbie dressed in Dressmaker Details to wish you a safe and Happy Fourth of July! I have spent the last several days going through my dolls,
de
-boxing and taking tons of pictures. I've been uploading a lot of pictures to the
gallery
and have been posting updates at the
Twitter
page to let you know about the new pictures!